Services
The Ath Checkpoint is an HIV prevention center, offering services of counseling and rapid testing for HIV.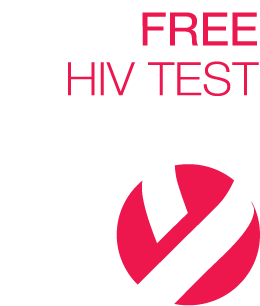 Testing
At the Checkpoint, you can get tested for HIV and hepatitis B and C, anonymously and free of charge. Testing is done using the "rapid test" method, which gives a result in a minute and needs only a single drop of blood from your finger. The validity and sensitivity of the test ranges between 99.7 and 100%.
If the test results show that antibodies to one of the viruses are detected, linkage to care with the National Health System is organized. We can also mediate to book the appointment on your behalf and also accompany you to the hospital.
Counseling
Do you know how HIV and hepatitis B & C are transmitted and how they aren't? Do you know which the sexually transmitted diseases are and how to protect yourself from them? Do you know how to use a condom properly? Do you know what post-exposure prophylaxis (PEP) for HIV is? Do you know that when people living with HIV take their medication properly and have an undetectable viral load, they cannot transmit HIV?
You can discuss all of the above issues and have all of your questions answered. If you are well informed, you feel more secure and confident about your sexual health. You can also share and discuss with us your sexual practices and we can make together an appraisal of your potential risk and talk about ways of having safer sex. We are here to help you!
Raising awareness activities
Over the last years we have been implementing a broad street work program, approaching both general population and the social groups that are disproportionately affected by HIV and hepatitis B & C. This program includes three weekly activities in Athens and one in Thessaloniki. To date, we have distributed over 3,500,000 free condoms, as well as informative material about sexually transmitted diseases and prevention.
Knowledge is strength … Let alone when it comes to sexual health!